Basic Setup of Bootstrap
Bootstrap can be start using the following two ways on your own web site.
Bootstrap CDN
If you do not want to download bootstrap and host then it can also run from Content Delivery Network(CDN). Use the following code :-


Downloading Boortstrap
If You download bootstrap from getbootstrap.com It will show the following file structure after extracting the files or in th zip folder.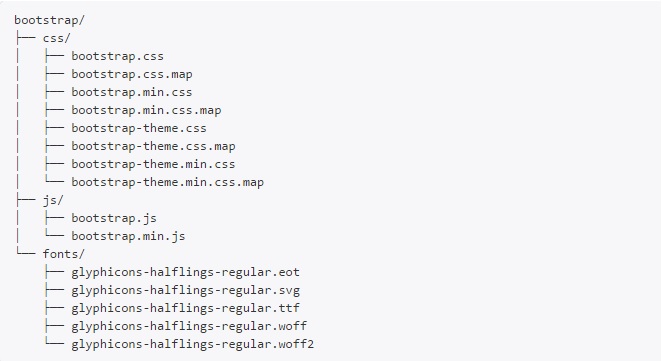 There are compiled CSS and JS as well as compiled and minified CSS and JS .Fonts from Glyphicons are included, as it is the optional Bootstrap theme.The following files are basic files to convert normal HTML page into Bootstrap Template.
jquery.js
bootstrap.min.js
bootstrap.min.css
---
Example